Cancer woman is loving, caring and devoting in nature. She will always be there when you need her in trouble. Similarly, you should also give her back all the thinks she deserves in Life, and the main thing a girl wants from her Partner is the satisfaction of not being abandoned, So, how you as a Man will please your Cancer Woman so far?
Before starting have a look at some of the cancer woman's best traits.
You will find different shades in her, she is moody but unpredictable, she is emotional but powerful and she is aggressive and at the same time loving too. She is a Perfect marriage material whom you can easily please her when she is unhappy.
Here are 6 ways how you can satisfy a Cancer Woman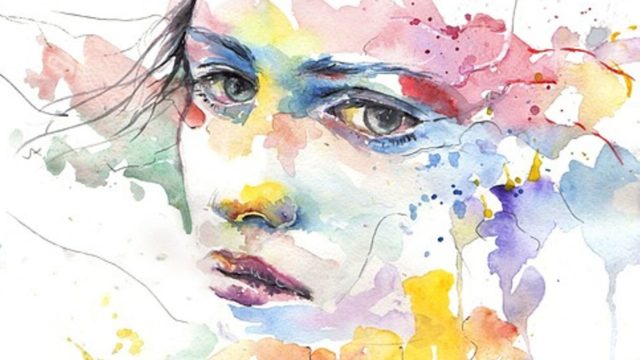 ---
She likes to be Surprised
Her sign is Crab and the Physical appearance of crab is Solid. Same as for her, she seems to like to be hard sometimes but in the deeper Heart, she is Soft.
She is Sensitive and cautious about her feelings, so don't make false promises with her, which you can't make true.
Whenever you make such promises and break it then she becomes aggressive over you. Maybe she doesn't tell you these things by mouth. You have to judge it by yourself and the only way you can make her happy is to Surprise her. She really likes surprises.
---
Read more about attracting a Cancer woman
---
Respect her Friends and Family
When a cancer woman does friendship with someone then there is no reason for breaking it easily.
She is perfect in Friendship. When you are in a relationship with her you should also meet with her friends too.
It will be really dark for you if you will not respect her Friends or especially Family as she does.
So, at the beginning of your Friendship/Relationship with her you should occasionally plan with her friends for dinner or a Short trip. This will fantastically please her.
---
Related: How to deal with a cancer woman?
---
Cancer Woman Independence
Independence is the thing all creature wants. But for Cancer woman, it is crucial. She is passionate about her work and at the end of the day, she needs some spare time for herself.
She needs independence in relationships too. If you really care about her and want to please her then never ever make your dominance over her. Let her decide what she wants to do at the weekend.
You can give her suggestions but not orders.
If you tell her anything as a suggestion, then chances are she will follow what you are saying.
---
Read more about how you can make your cancer woman interested in you
---
She is a Homie Girl
One of the ways of making a cancer woman happy is to keep her entertained at home.
Yes, due to inherited from crab sign, Cancer woman wants to live in her home rather than roaming outside.
Especially for the working cancer girl, she wants to be live among those whom she cares about a lot.
So, if you want her to make Please and Happy then you should arrange a small party at her house at weekends. She will really appreciate you.
---
Cancer Girl avoids Conflicts
She is a sensitive Personality, Harsh words hurt her badly when it came from the ones she loves. So, don't do this otherwise, at a certain time your loss your value in her eyes.
If she thinks she is right, and you are still cursing her then maybe this time she doesn't react physically but next time she will get involved with you in any debate. She avoids conflicts.
No one is perfect in this world. So, if you want to point out some of her mistakes then you shouldn't do in a conflictive manner. Just tell her in nicely way like, "You are doing this wrong, and I suggest you, Stop this!"
You shout knot this with you that she understands love Language.
---
Related: How to deal with a bad mood Cancer girl
---
Cancer woman is Powerful too
Moreover, she is Sensitive enough but doesn't ever to take this as her weakness. She is good for all and best for her, indeed.
If you empower her by any physical or from emotional means, then you can come too close in her Good-People list and if you let her down then you can come in her Bad-People list too.
When she smells someone is taking advantage of her extra caring nature's and damage her stuff then she uses her crab's hardcover and become numb on those who take her for granted.
So, the choice is all yours whether you want to make cancer woman please and make your own companion or a competitor.
I have taken a little bit Reference from this site