To keep a cancer woman interested in you, you have to understand her positive and negative traits and cover all the aspects of her personality.
According to Astrology and due to their sign, a cancer woman likes to stay in their home rather than roaming. Because it is crab's nature to remain at his Rocky House, and they often come out when they need to have some food.
It doesn't mean that she doesn't like traveling. Instead, she needs to feel safe while roaming.
They like Short trips and want a bunch of her friends with her. Don't worry cancer women are loyal and faithful, they are not stubborn, nor they are down-to-earth type's People. If you want to keep her interested in you then you should give her respect, love, and devotion at any cost.
Here some of the things I have collected so far from different astrology sites which I have given References in the last.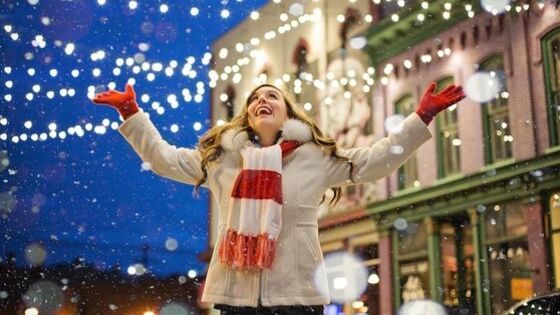 First Step Towards her
The first thing you just need to that is to talk with her. Yes, if you don't talk with her then how you could ever make your relationship with her? And if you are already in a relationship with a cancer woman then you have to talk with her to boost-up relationship.
Okay, I am assuming you don't have any past interaction with her, and she is your colleague or class fellow and you want her to take interest in you. So, you must find a chance to talk to her.
Cancer woman is shy in nature, she usually doesn't make too many friends, she has her own small circle so, you have to work hard to bring yourself into her Friend's circle.
So, notice if she need help related to things which you are doing, or simply say, "Hi! How are you? If you want some help, I am there."
By this simple gesture, you make a presence in her eyes and slowly she started talking with you and your first step of introduction will be done.
---
Want to know how you can keep your Cancer woman Interested in you?
---
Roaming with Her
After having a good interaction with her, ask her to go for a short drive, or to watch a funny movie with you.
Don't go to those places which are full of noise like Shopping centers or any Disco. Because you need some time to spend with her.
In the earlier days, you should tell her to bring her friend with her, so she doesn't feel shy to go outside with you.
Be Affectionate all the time
You should take interest while she is telling about herself. Ask her questions regarding her family, her plans and in the same way, when she asks you a question, give her a complete reply rather than giving a concise reply.
For example: If she asks you, "Do you like to write articles?" Then you shouldn't say, "Yes, I Like to write." Instead, you should say, "Yes, I like to write become it gives me pleasure and my further plan is to make my appearance in the research field."
Further, make her interested in you by making her laugh because, in the inner self of a cancer woman, there is also a child side too.
---
Things to know before dating a Cancer Woman
---
Have some Patience
As I have mentioned earlies, Cancer girl is too shy to open. In the beginning, she doesn't give all the answers to your questions. Maybe she just replies, "Yes! Okay, That's nice, Awesome." Only.
So, you don't take it to heart, because it is her nature. No one can change it easily.
What you can do is wait for her to open up. It is your responsibility to not make her fed up with the bombardment of questions. Just change the topic if you feel she is not interested in reply to this question.
Remember her sense of humor is too good and she likes ones whose sense of humor matches her. So, if you want to make her take interest in you, you shouldn't do any lack of humor in front of her.
Reveal your Future Plans
Cancer girls take a keen interest in those men who have some vision in Life. So, if you are a visionary person who wants to do something unique in life then you should tell her your goals of Life.
By telling her your Vision will give an immense impression on her and afterward she started taking interest in you when you are working hard for achievements in.
Don't make her Fool
don't make her fool by dating other girls too. If you are serious enough then tell her, "I want a perfect relationship with you, and I will not be going to date any other girl in my circle."
When she will visualize your dedication then she might start liking you.
---
Related: How to deal with a Cancer woman Smartly
---
Taking Interest in Family
Cancer woman wants to love of the families of those whom they love the most. This is the best chance to prove your loyalty to her.
Invite her to your family and introduce her to your family members and at the same time ask her to introduce you to her family too.
Why do you need to do this? Because when a Family involves in your relationship then trust level also increases, and when you want a crab girl to take interest in you then you must make her feel that you are not a bad guy.
Prioritize her Family
When she is with you, and suddenly a call comes from her mother and she says, "I want you to take me Physiotherapist center, please come home as soon as possible."
Then your reaction would be caring too and ask her if you can help her out in any manner you will be available for her.
Show Your Household Side
Show some domestic side of yourself too.
Tell her you can make a meal for her. Ask her if he needs any help to fix things in her house.
You should also tell her that tonight we will plan for a movie at your home, and you will enjoy the movie and I will arrange or make dinner for you.
Sometimes take her pet to the nearest park.
Last Words
These small things can make your relationship with her to the next level. Because it is the rule of nature that all the creature in this world needs love and whenever they feel someone loves them or care for them, then automatically they attract towards them.
So, these are some of the small things a man should take care to impress a cancer woman and make her feel comfortable with you and she completely compelled on taking interest in you.
One more thing never become Anti-Intellectual do some your experiments too.
---
Related: How to attract a Cancer Girl
---
Best of luck.
References:
I have taken some help from these sites too.