Dealing with a cancer woman is not quite hard and difficult. What you have to do is understand her Emotions when she becomes dumb at certain time.
Cancer is a Zodiac Signs having (Rising and Sun) in it. They are very loving and Sensitive. They have many traits which you have to consider and should deal with a nice manner because it is really hard for cancer women too to pass through it.
So, the question is how to deal with a moody cancer woman at all?
All you have to do is understand the below stuff, you will find it helpful.
---
Related: Attracting a Cancer woman is easy if you know this hack
Cancer Girl Moody Nature
She is extremely moody when she is in stress. To understand her mood, you need to ask before reacting.
Reflection of her Nature
Because of having an element of water in them. A cancer woman is non-consistent sometimes. Because it is the ability of water to be sometime cold and hot at the other time. So the same thing happens with a cancer woman's mood.
When you deal her with love and give her attention, slowly she becomes calm and cool.
---
Know her nature by reading this dating Guide about Cancer Woman
---
Possessiveness of Cancer Girl
She is Possessive about her Family, Friends and her Lover, and even her Ex-Lover too.
Because of overprotective nature, she cares too much about them and in the return, she always wants care and love from them.
Whenever someone doesn't fall on her expectations, she started losing her temper and her mood swings eagerly.
Her Past affects on Mood
Because she doesn't do fake love for the sake of time pass, rather she believes in Pure love and affections. When someone she loves, makes them friends and they betray her, then it is impossible for her to overcome this.
She continuously lives in the past when some of the incidents like the Past happen nearby.
She usually keeps herself busy to avoid her mood swings.
So, when you deal with her you shouldn't recall her Past rather always talk about Future planning.
---
Extremely childish Sometimes
She behaves like a child when she is fully aware of you. Don't abuse her by saying, "Stop this childish behavior. you are not an infant." Instead, join her in her childish behavior.
This would lead you to become her Protector and she will always call you when she needs you and whenever she wants to enjoy.
---
Read the best guide about dealing with a cancer woman so far
---
Hatred of oneself
She is honorable and usually accepts her failure rather than blaming others.
That's why she collapses when she lost, and it is now your duty to make her feels that, you are not alone. Say her," Don't hate yourself, you are best."
When you hold her hand and make her mood awesome then your friendship becomes strong day by day with this canner girl.
Her demanding Nature
Sometimes they become demanding because she thinks you are her property, and she means it, because in her nature too when she accepts someone by heart then she takes care of him/her without any greed.
They become hateful when their feelings are hurt, and their mood remains off long.
Can You Understand Cancer Woman's Mood?
Sometimes a cancer woman's mood becomes harder to understand because she is not a good teller. If you can understand someone's face, then you are the only one who can make her happy again.
---
Related: Read about when a cancer woman is done with you
---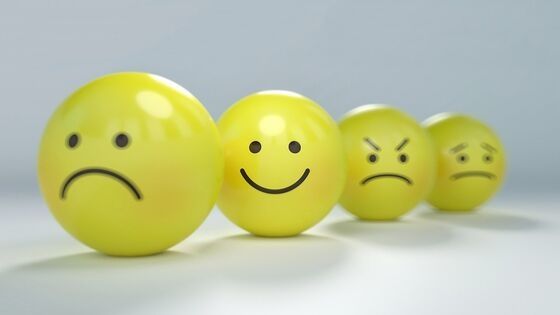 Best of Luck!