For years we have been discussing some of the matches for Marriage between different Zodiac Signs, so let's discuss in detail about the Virgo Guy and a Cancer Girl Compatibility in Detail.
So, A Virgo Man is an Earth Sign having Mercury as a Ruling Planet and his Quadripilicity is Mutable, which means these guys are Friendly, LOve Oriented and Selfless Guys having the ability to share their Stuff with their Loved ones.
On the Flip Side, Cancer Woman is a Water Sign, having Moon as a Ruling Planet and her Quadripilicity is Cardinal Sign which means she is capable of taking Risk, she is Strong but Emotional too when it comes in Love.
When it Comes to Matching both Signs, you can consider about their Elements like:
Virgo Man is an Earth Sign, and Earth needs Water for Survival.
Cancer Woman is a Water Sign, and Water needs Earth for Storage.
So, just by Matching their Elements only, they can be considered best, wherein every Relationship there are some conflicts too.
So, if both can manage their Anger level, the life between the two can be really Awesome and Fruitful.
The Virgo man and the Cancer woman are the two most sincere People who can fulfill their Promises.
Both Partners are Honest and Humble to each other, but will this Partnership last long? Let's see their Compatibility.
First of all, Caring is the strongest part of any Relationship. So, fortunately, both of them are Caring, by Nature.
Both Cancer and Virgo use Love Relationships for Security and Dependence since both are capable of providing things to each other, so Relationships between them usually run well.
Traits about Virgo man
A Virgo man is Strong at his Heart and sees what he really needs.
He is a very practical person and not melts by a cup of Romance. Moreover, he always assures quality in comparison with quantity in all aspects of life, even in Romance too.
He clearly controls the concept of Partnership but always needs his own Personal Space so that he can focus on his Goals. Usually.
It takes a lot of time to get a Relationship with him, but once he is in there, he remains in a relationship like Hell.
Where Generally he is an Observant, Focus on Perfection and a Helpful Guy.
If you have any Secret, then you can tell him, he will keep it hard and he will try his best in Giving Consultation and Suggestions about anything related to his Field.
He is a Down to Earth Guy having Positive Intentions, So if a Cancer Woman does Marriage with him, she will remain Happy in his Life.
Traits about Cancer Woman
In connection with the Cancer woman, she is completely Trustworthy Lover with a stable Heart.
A Cancer Woman can easily Influence people, but still, she is very Reluctant to extend her support to the people for Hardship.
She is Modest, Fantastic and certainly very Emotional. At the same time, she possesses the Ability and Grace of Womanhood qualities with a fluctuating mood in trouble.
If she loves Someone then she can do a lot of Sacrifices for him completely.
In the relationship with the Virgo man, she proves to be a Quality Partner who is ready to be his partner in all matters of Life.
---
Read in 3 Minutes about how you can Attract a Cancer Woman Smartly
---
Trust level between Virgo man and Cancer woman
If a person can help Virgo man to make him Trust, then it is his Cancer Partner. In fact, Cancers are stable by nature, especially when they come into an emotional Decision.
Moreover, if Cancer woman possesses any Problem, related to trust then their Punishment is stronger than their forgiveness.
Where Virgo man tries to condemn her, under the point of view of his vision, which can harm the feelings of a Cancer woman. But if apologized heartily, such things will not make any permanent loss.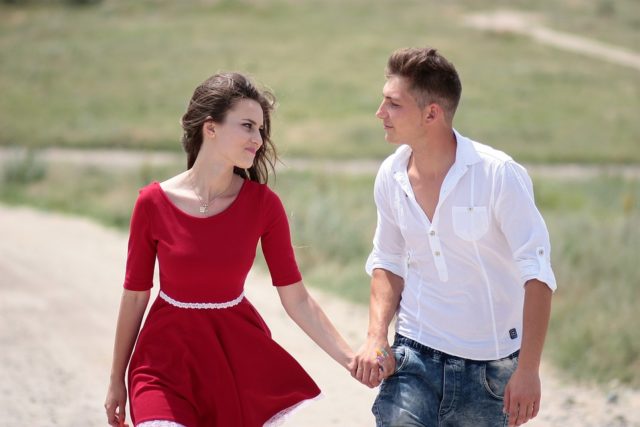 Where Virgo man always helps Cancer women to move beyond extraordinary difficulties and keep her safe in difficulties of life.
He always provides strong Emotional and Physical Support. Although he is not romantic usually, but his loyalty makes her comfortable with him.
They can be quite safe to turn off their minds and shut off their mind to enjoy love.
Cancer does not understand how to get Someone in touch with your Feelings and may have realistic expectations.
They will be able to understand their partners better and make a strong relationship.
When a Virgo Man and Cancer Woman come together, the Strong Feelings about love and Intimacy occurs.
---
Read this immense guide about How you can deal with a Moody Cancer Woman?
---
Love and Friendship Compatibility
When Cancer and Virgo meet each other, great, immoral love is likely to happen.
It is likely to be an impressive touch of their Heart and Mind if they only give an opportunity to enter each other's World.
Her involvement with a Virgo man is generally a strong emotional Relationship and has many touching dimensions.
Virgo man enjoys sympathetic and closeness given by her.
She stimulates his man's imagination and devotes his mind with the promise that she always lives with him.
She is always there to prosper him with the Prosperity and decent Taste of Things. When he is not around, she misses him and feels very lonely.
Whereas Virgo man makes Cancer woman feels that she will not be left alone and will not be ignored at any extent. He is always with her in hardship.
So, he knows and understands that Relationships are kept polished and are not allowed to Rust. He can show a very calm and complex temperament to hide his mind.
He is always with her in hardship. So, he knows and understands that Relationships are kept polished and are not allowed to Rust.
He can show a very calm and complex temperament to hide his mind.
---
Before dating a Cancer woman you should read this 2-minute guide
---
Virgo man Cancer woman's Emotions
As deep as love deepens in the relationship of a Virgo man and a Cancer woman, she can bring magical love with both words and emotions because she likes to express and easily spreads the sea of emotions.
With these elements, their marriage can last long and with every passing Valentine.
They become more stable and secure under the strongest zone in love, their union makes them more complete in all aspects, and they integrating themselves into two bodies with one soul.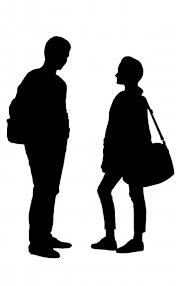 The legitimate side of the Virgo can keep his overall emotional position very low.
If a Cancer woman shows emotions openly and does not make any restriction.
Virgo man can be awful and intends to analyze everything and the feelings which are actually occurring whereas.
In vice versa, the emotional side of the Virgo is a deep feminine type side, usually embarrassed to show her face, especially if Virgo's partner is a male.
It becomes impossible for them if they feel incomplete, pressurizes or any kind of stress with their Partner.
Virgo man will choose to live alone, alongside the right book rather than with the wrong person.
It takes a lot of Patience from their Partner if they want to understand and wait for something to happen well.
If a Cancer woman intends to do this, then there is no reason for both of them to solve any other Emotional Problem by mutual Understanding.
---
Related: How to get a cancer woman to Forgive you easily
---
Shared Activities
between them

Although in every Relationship there may be some problems. So, Virgo man Cancer woman problems are quite often and solvable.

Like Virgo, it is a challengeable sign and can be very difficult to Follow.

They will be able to wait for their Cancer partner to decide if they want to join their Company or not.

This is often related to two people who cannot manage each other. So they will not bound by joint activities as many other signs may do.

If one of them wants to do anything, their partner will not feel any type of insult if their partner doesn't want to do the same thing as they are doing.

This is where their mutual Compatibility really comes, as they arrange their time as well. Especially both have enough romance in their relationship.

After all, both of them happily go to a movie and some popcorn, so they can always do something else, even if their needs are very different.
Both in the light of their Astrology
Virgo's sign brings Venus into its fall and passes through the General Deficiency of Emotions. It is a logical sign with more to analyze, that it possibly gives an Emotional condition.
Their Attraction can be seen significantly. But as a sign of Moon and Mercury, they are a Simple controversy of Emotion against Logic.
According to Mercury Virgo makes it easy to communicate with someone like Cancer. They are still touched a little bit on their heart with a lot of Emotions.
Mercury represents the main principles and the Moon represents the rest.
So when their subjects and their intellectual powers are correctly found, and after following their emotions, they look for a unique, new area in which none of them have ever been.
Their communication can really be impressive and magical if they completely accept each other's characters.