Every Zodiac Sign mostly consisting of 3 things, Element, Planet and Quadruplicity and Libra is the Seventh Zodiac Sign which belongs to Air Element and it is ruled by Planet Venus having Cardinal Sign as a Quadruplicity.
Now, considering these terms lets have a Look at some of the best Matches of Libra for Marriage.
Now, considering these terms lets have a Look at some of the best Matches of Libra for Marriage.
Before starting, I want to give a brief introduction about Libra Sign
Their Personality is really pleasing, and Libras are always passionate about working and best at achieving their goals.
They know how to respect, especially for those who are Inferior to them and at the same time they want respect in return too.
They are focused and a Graceful Personality with minimum Childish behavior and high Matureness.
Sometimes they behave like a dual Personality, which means, at one time they feel Energetic and Happier than all and at the other time they behave like Dumber, Lost and Saddest among all.
This is not the case of any Psychiatric disorder, but it is because of their Natal chart and it is temporary. Don't panic if you see them behaving like this. Moreover, they are motivated People at all.
So, according to their Natal chart, Element, Planet, and Quadruplicity, some of the best Matches for Libra Marriage are Aquarius, Gemini, and Libra, whereas, the least possible match for Libra Marriage are Pisces, Cancer, and Taurus and the rest of the Signs are Normal for them. Now, discuss them in detail.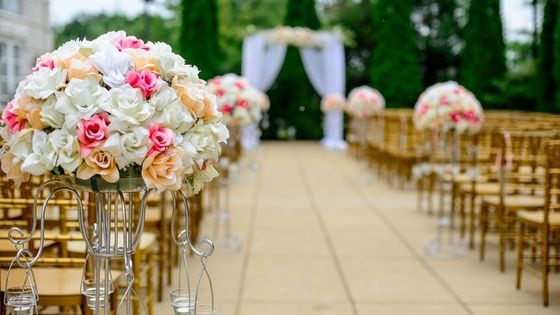 Libra Best Match for Marriage
Let's discuss some Compatibility, Friendship, and Love behavior of Libra and all the Zodiac Signs and discuss some Facts about their possible couple.
Gemini and Libra | Best Match
Gemini and Libra both are Air signs and that is the basic thing for this couple for Living together.
Although if Libra is Caring then Gemini is Loving Personality. Both share the same vision of life. Both have similar qualities due to their element.
You both are too decisive and conclusive. Whenever, both commit to something related to Life or even for Work, both don't put their step back and do all the stuff related to them.
If you want to succeed and want prosperity in Life, then don't bring money in between you and never priorities Money over your Partner. If you do so then your match credibility could not last forever.
Well, at the time of Support for Libra, Gemini is always there for her/him. Moreover, their Friendship compatibility is far better than others because they don't act Fake and both have a great sense of Humor that makes Gemini and Libra, the best Soulmates.
Both can have some Marriage or Relationship Problems but if you both can handle it smartly by Talking and Actions then your Life cycle will go easily.
Where in the Light of Astrology, Gemini Sign is ruled by Mercury and their core focus is on investing in Degree while Libra is ruled by Venus and her core Focus is on Skills.
So, when both matches together, a group of Degree and Skills together, then something amazing occurs from that couple. So, yes, they are best for each other for Marriage.
Libra and Libra | Adorable Match
Both are Air Signs, and both are Libra too. So, due to their similar characteristics both can achieve a high level of understanding and enthusiasm about their Future.
But unlikely, if both Positive things got mashed up then something bad can happens too.
To eliminate this risk one of the partners should be older than others, then this will be the best way of achieving life hacks within the couple. So, you can make your decisions about Life easily without conflicts and assign Bigger and Harder to the smarter one. That's how you can run your Life car easily.
Two primary things you should consider are:
Hesitation which means if you think something is bad happening in your relationship or friendship then you should approach your partner and sort out by mutual understanding.
The other thing is Delaying of working, whether it is Homework or Official Work you have to be punctual otherwise one of the partners shouldn't engage you longer with him/her.
Well, for marriage possibility both are best because both are Loyal and Fiercer about the relationship. So, both can enjoy Life if both can understand each other needs.
Aquarius and Libra | Perfect Match
The third Air and most compatible match with Libra is Aquarius. Because like Sagittarius, Aquarius are Travel Lovers, Energetic and Best at Fun too, that makes them best for Libra for Marriage.
Initial days, when you are friends or even when you are a new couple you both should take care of each other's Vision about life and should respect each other's Family and Friends.
Whereas Aquarius is Social people and they easily mixed up with Libra's Family and Friend's circle.
When you both enjoy Life, everyone is falling for you because you both share wonderful activities and continuously pulling each other towards success, that's how you both are best for marriage.
The main clash you both can have is your Passion. If one of you intercept other passion, then consequences can be bad for your couple. So, better to discuss before Marriage. Where in friendship there is probably no clash at all.
Libra Least Match for Marriage
Due to changes in Element, Taurus, Cancer, and Pisces are the least match for Libra for Marriage.
Somehow if they secure each other's needs and give love and respect to each other than chances of being in a relationship can be admired.
So, let's break down the possible compatibility and Match for Libra with these Zodiac Signs.
Taurus and Libra | Hopeless Match
Taurus is an Earth Sign having Fixed quadruplicity and Libra is Air Sign, both are ruled by the same Planet Venus
But due to change in their element, you both are not the best match for marriage because there is no possible connection between Air and Earth, like Water and Earth are considered suitable for each other.
You both are born for ruling and that's is the core reason for clash. They don't want that type of people who are basically self-appointed bosses in the house or anywhere. Rather they want those who respect each other thoughts but because of their element, they usually can't make it better.
Although if one of those or both compromises on ruling then something good could be expected.
Moreover, both can have some amazing thoughts on materialistic things like Art, Fashion and Food where both can have different thoughts on Spiritual things which is quite necessary for Life.
Libra wants to be dominated among all and sometimes it hurts Taurus feelings and Taurus wants Power of holding their inferiors which hurts Libra's feelings.
So, addressing these issues can make your relationship good if you both are living together or planning to live together as a couple, friend or colleague.
Cancer and Libra | Unsatisfactory Match
Cancer is surrounded by Moon having an element of Water in it. The couple seems to be sweet and ordinary, but it is not a perfect match. Both can be good at some business but too good for marriage or relationship.
Now, come to the hard challenges faced by this couple, the Cancer is Caring Moon Sign with the high intension of love whereas Libra is an open Air sign whose core focus is on their work rather than their Partner, in general.
Cancer People want Care and Love where Virgo wants Satisfaction and Perfection. Cancer can adjust imperfection if they are in Love and Libra prefer perfection over Love.
Usually libra is too conscious about failure and that fear of failure makes them too greedy towards success.
They themselves become too depressive upon failure then how they can adapt someone with failure in Life? That's why they are too aggressive in relationships.
Cancer's are too touchy and becomes sad upon ignoring and wants that one person to make them cheerful again, so, all you need to do as a Libra to give your cancer Partner some flowers and a sorry note without making your ego's problem.
If Libra and Cancer want to become a perfect couple then both have to adapt each other's Nature and should practice about adapting opposite nature and do activities you both like singing, traveling or even shopping (Depends upon your Interest) and share thoughts about Life, then you can make up your match.
Pisces and Libra | Imperfect Match
Pisces is a Water sign and your match with Libra especially for marriage can be a challenging relationship. You both have to work too hard and must change some habits for living a happy life.
In the beginning, both enjoy life, like a normal couple but after some time both act ideally, due to their idealistic nature and things getting worst because this is not something natural either. One more thing Libra is too social and Pisces is too reserved.
So, you both are a good communicator and you should communicate if you feel changes in the behavior of your partner and never hesitate on asking questions about anything related to you.
One of the main reasons for their imperfect match is Libra thinks and acts with mind even when they are in Love but due to soft Nature, Pisces thinks and acts that what their heart is saying especially when they like you so as a Libra.
Your core focus should be not to hurt your Pisces's Sentiments and as a Pisces, you should aware of Libra's Positive straight-forward thinking.
Libra Normal Match for Marriage
Now we have discussed have discusses some of the best and least matches for Libra.
The rest zodiac Sign match with libra don't need too much discussion because they neither are Potential couple nor Worst couple at all.
So, the normal compatible matches with libra for marriage are Aries, Leo, Virgo, Scorpio, Sagittarius, and Capricorn.
Let's discuss briefly each sign with Libra.
Aries, Leo, and Sagittarius with Libra | Average Match
Aries, Leo, and Sagittarius are a Fire sign and Fire is something that has a core connection with Air.
It completely depends upon the nature of work you have intentions do. Sometimes Fire and Air needed for Cooking and Sometimes Fire and Air needed for Burning things to death.
It means your Relation can be good if you both act and decide what to do? At the Right Time and at the Right Place.
Aries, Leo, and Sagittarius are best at Action and Libra are best at Direction.
So, if you both work as a Team and see things from different aspects then you can make your relationship healthy. It sounds good but is not easy and usual but upon implementation, the results will be Fruitful.
Things getting worst when they don't follow what Libra trying to do.
If you have some reservations about that particular thing than you should discuss it with your Libra partner and you can give them suggestions because Libra is a good communicator too and will likely do what their partner is wanting.
Out of three, Aries is too lazy among all, and that could be the reason for collapsing because Libras are too energetic people and they don't follow who are Lazy, so timing is too important even if you are tired.
So, these are some of the small things if they can improve and some things if Libra can improve then they can them best for each other.
Virgo and Capricorn with Libra | Unusual Match
Virgo and Capricorn are Earth Sign and not consider to be too good for Libra.
Both are deep thinkers and don't want to argue if something bad happens in your relationship and when time flies, these things can bigger and bounce your relationship at the peak point, so arguing is more important than soberness.
If we talk about vision, both are visionary and if their vision is collapsing to each other than they focus on their work rather than their partner.
So, by luck, if they met at the same target then their life can go better. One more thing if they could set their things mutually, then it is good enough for them.
Scorpio and Libra | Satisfactory Match
This Match can be slightly good. Scorpio is a Water Sign and while Libra is Air and the breezes is the mixture of Water and Air and it is best and smoothing at all.
The couple can enjoy and have a conversation about future planning and likely negotiated on each other's perception.
Both are Energetic and Fun lovers and don't want fuzzy things in life. Meanwhile, Scorpion has an aggressive nature which makes Libra hurt moreover Scorpio is too bad at apologizing.