The Cancer – Cancer Relationship could be optimistic like all other different Zodiac Signs.
Basically, all the Signs have one of the Fours Elements which are Fire, Air, Water, and Earth.
Cancer belongs to the Water element which sounds like their nature is not too hard and Steady.
Due to Water Element in them, the Life between the two Cancer People having a relationship between them is too Good because they know how to flow in the direction where both can gain benefits with mutual understanding.
Later I will discuss these possible activities between Cancer Cancer Relationship.
Note: I have put all the factors from different Astrology sites and forums. It is based on Stars and Elements but not from real life. So, most of the factors will be true for you and do comment if you found anything false about their Relationship.
Cancer Man Cancer Woman Relationship
When it comes about Cancer-Cancer Relationship the following things could be found.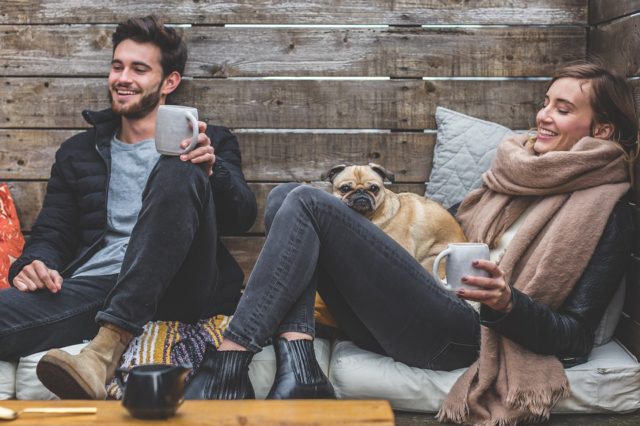 Cancerian Love Life
Living without love is like a Garden without Flowers. Love is the Backbone of Life. Whether the love is between Soul partner, two Friends or between Child and Parents.
So, the following are the major things which are found between the two Cancerian when they are in Relationship.
Both are Loyal to each other.
Understanding is the main thing about any Relationship. So, these two Cancers are born to be caring for each other.
Due to Calm Nature. If one of the Cancers becomes aggressive then others become humble and act calmly.
Both should learn Pros and Cons of each other in a well-mannered way.
Both find comfort and ease in living with each other.
---
Related: Read about how to attract a Cancer woman
---
Cancer Devotion to their Partner
As you know their Sign is Crab and Crab usually lives in a cave after their work is done.
Same as Cancer when they are off to work and know their partner is waiting for him/her at home so, they reach home and then don't care about what is happening in the outside world.
They are really devoted to their partner especially when the partner is Cancer.
So, I am going to highlight some of the things a Cancer Man and Cancer Woman possible Habits.
When they reached home after a lot of work, they don't think about people opinion and enjoy with their Personal Life
Cancer never hesitates if someone is offensive on their Partner. They always defend beyond any situation.
In the game of Love. Crab always wins if the Trust level is 100%.
Devotion is the Key. They never give priority on material things on their Partner nor need a Shiny Car. What they need is True love.
When one of the Cancers moods is going to swing away, then their Partner duty is to resist and think with cool mind and then respond to him/her and cool him/her down. This is where all things can be ruined so you must aware of this.
Their Possible Interest
Cancer-Cancer can share the same interest on things Like:
They are the Lover of their Culture and like what is happening in their Surrounding as a blessing. Usually, they don't follow other Cultures easily.
Cancer Man and Woman are books Lovers. Sometimes they make an extra shelf or even a room for Books.
They are Lover of Pure Entertainment which doesn't promote Violence but supports Love and Enthusiasm.
They love Trips but they don't like roaming every day or week, yes but in a Year.
Obstacles of Cancer and Cancer Relationship
Every relation has some flaws too. So, let's discuss some possible difficulties in their Relationship.
Don't take everything personally. If you started taking things personally, then things getting from good to worse.
Ignorance is the second common thing among them. If you are stressful just tell your partner that you are in stress, never ignore Cancer because it will hurt them, and this can make your Relationship awful.
Sometimes in Love, they become over-possessive and become jealous when they see their Cancer partner become close to others. So, make your partner relax and share every tiny stuff about you.
---
Related: The Best guide of Compatibility between Cancer man and Scorpio Woman
---
Cancer and Cancer Friendship
As we have discussed all the possible activities about cancer man and cancer woman relationship. Now let's discuss some traits about their Friendship too.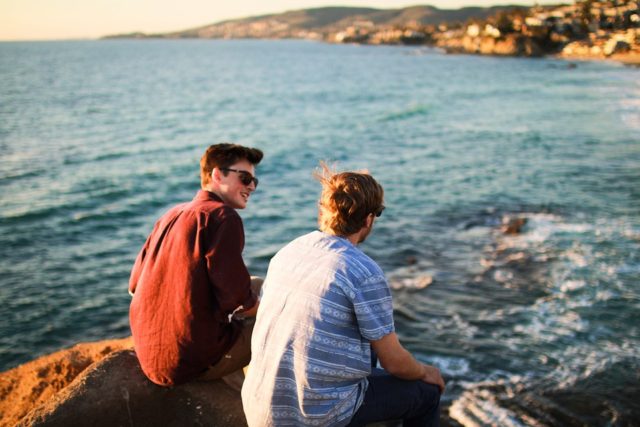 Friendship Between Cancer Man and Cancer Woman
Due to the Element of water, their Emotions are too flowing. On the one time, they are too Relaxed and on the other time, they are too Tensed.
Cancer woman wants complete admiration from their Cancer Man otherwise, a man will lose her.
Due to the Feminine nature of a Cancer Woman, they are too possessive about Relationships and Friendship.
Cancer women are good at Listening, you should talk to them and share all your sorrows and they will give you the best advice and cheer your mood in no time.
Cancer man is too obsessive about Friendship. Once they do friendship with a Cancer woman or any other girl, they don't give up friendship at any cost and always here for her Cancer girl in difficulties.
On the other hand, both should control their Sentiments and Emotions to have a Strong long-lasting Friendship.
They remain faithful al the time, and you can test your Cancer man's Friendship when you are in a hurdle.
Friendship Between Two Cancer Man
Devotion is in their blood. If a Cancer man brings up in an Honorable Family then there is no chance he could ever deceive you in a hard time.
They are True Friends and they always give you more and more and take less in Friendship.
Having a Cancer Friend is like having a Gem with you. But if you don't give attention or if you behave with him like an ordinary friend then chances are, they will leave you because they are too Sensitive too.
Beyond Astrology, it is the nature of a man having good Nature to be Good Friend.
So, lastly having a Cancer Sign as you Friend or Relationship is good for you. You should go for it.